Problem:
Riggio's Pizza, a family-owned restaurant located in Longmeadow, Massachusetts, was struggling with outdated and inefficient lighting causing them to pay too much on energy bills.
Solution:
Advanced Energy Group was solicited to fix the issues, developing a plan to implement new flat panel LED lights in the kitchen and register area of the restaurant. AEG also installed LED wraparound lighting in the prep area, LED exit signs and updated the business' existing exterior signage to LED.
Results:
After just 2–3 weeks of work, Riggio's is now expected to save approximately 6,500 kWh of electricity and $1,300 dollars annually, delivering a quick return on investment.
Are you interested in our services?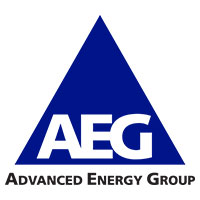 We're happy to answer any questions you may have and can help guide you through the process to determine which measures are right for your facility.
Contact us to request your no-cost energy assessment today.
26 Deer Park Drive, East Longmeadow, MA 01028
(413) 526-9955 
jaq@advancedenergygroup.com