Problem:
M.C.'s Salon is a locally owned business in Springfield, MA, focused on providing great service and an even better atmosphere.
However, the owner felt she was overpaying on her electric bill: the costs were just too high for the size of the salon.
Solution:
Advanced Energy Group was contacted to fix the issue.
We subsequently developed a plan to replace the salon's old T12 fluorescent lighting panels, which consume 168 watts per fixture, with new 2×4 flat LED panels, which only consume 32 watts per fixture.
Results:
Just three weeks after the original call, the new lighting was fully installed and ready for operation. Not only is the client realizing $615 in annual savings, but she now has greatly improved lighting conditions, and a more modern look for her salon.
Are you interested in our services?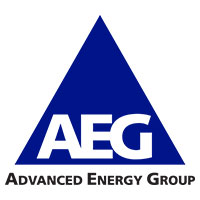 We're happy to answer any questions you may have and can help guide you through the process to determine which measures are right for your facility.
Contact us to request your no-cost energy assessment today.
26 Deer Park Drive, East Longmeadow, MA 01028
(413) 526-9955 
jaq@advancedenergygroup.com